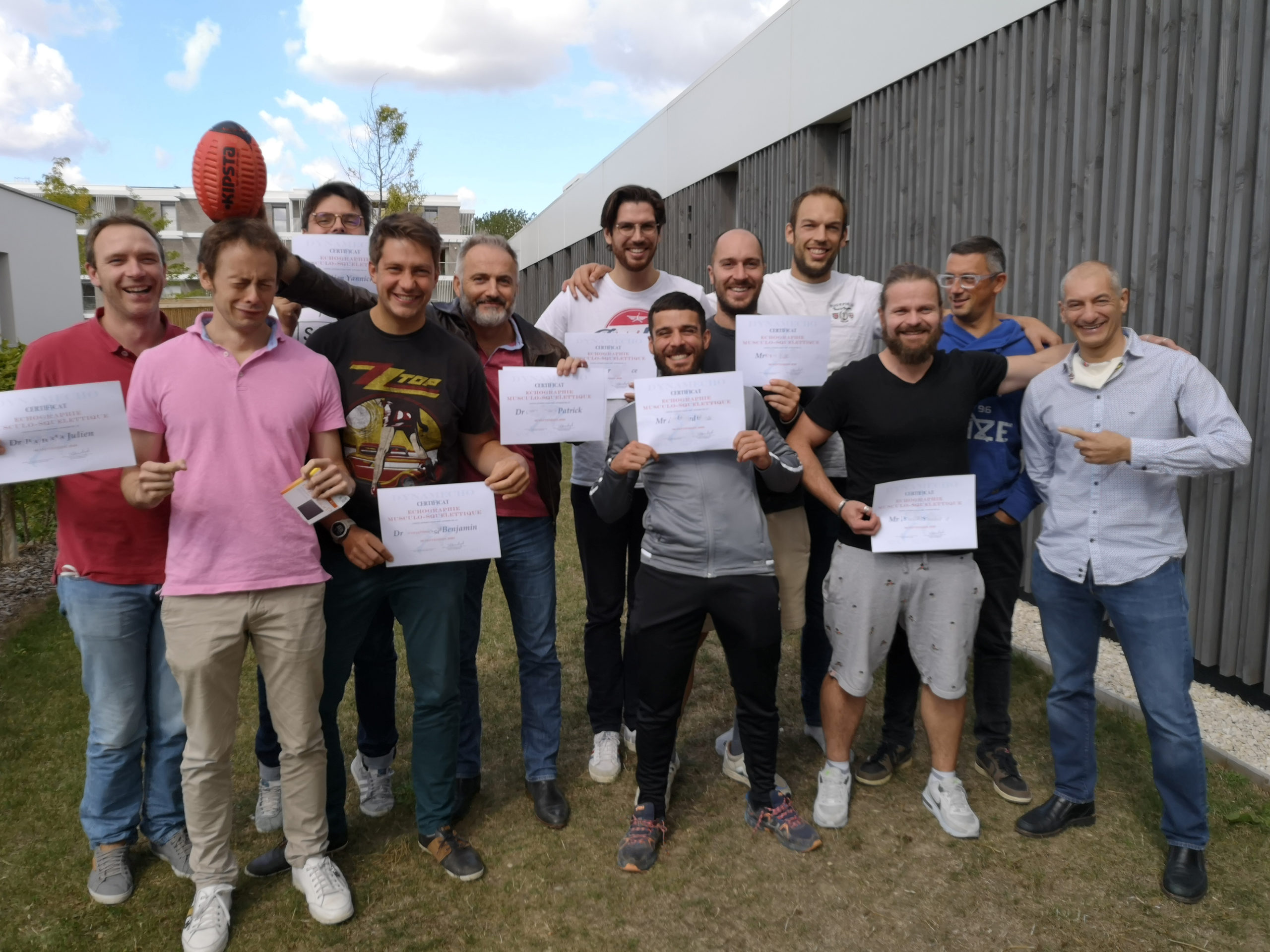 New certified in Musculoskeletal Ultrasonography
In this period of Covid, the sanitary measures and constraints respected, nothing stops people from learning. It is therefore a perfect time to learn new techniques and use most of this time to develop the skills in musculoskeletal ultrasound.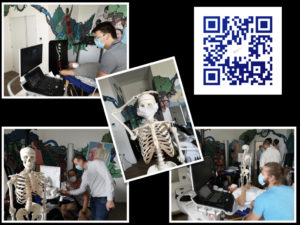 The medical team at Villeneuve d'Ascq understood this when they requested a tailor-made course from Dynamecho.
After 6 intensive days of ultrasound practice, tests, challenges and real-life situations, they knew how to avoid the pitfalls of ultrasound and naturally understood how to practice in the field the day after their training. Congratulations to all of you for your well-deserved certifications in conditions that we will not soon forget!
Many thanks to GE Healthcare for its unfailing support during this particular period.
If you also wish to learn musculoskeletal ultrasound do not miss our next training in October 2020 accredited DPC – FIFPL – Chèques formation région Wallonne. Infos and registration HERE. If you wish to organise a tailor-made course, contact us HERE