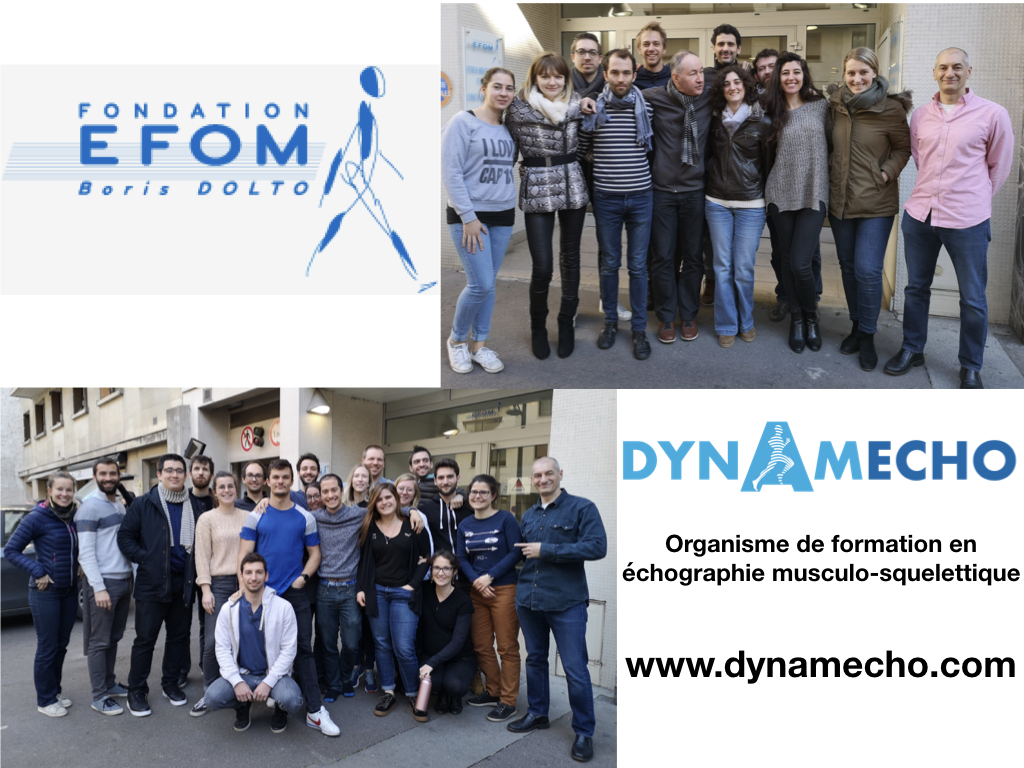 Ultrasound as an extension of the clinical examination in osteopathy (EFOM Paris)
Reaching the end of a great adventure at EFOM Paris with the final year students in osteopathy
The training was mainly devoted to the interest and use of ultrasound in clinical practice.
Many clinical cases have been exploited in order to concretize the reality of the field and the place of ultrasound in it.
Our friends who will soon pass their DO will be confronted as a young graduate with the realities of first line treatments. Learningultrasound scans will help them to thwart devious or complicated clinical cases, and allow to refer these type of patients in an objective and relevant manner to the GP or radiologist.
I wish the whole 4th year group good luck with the exams and a lot of success once the OD in their pocket. Thank you for your enthusiastic participation during those 2 days
Thanks to Mr Louis and Mrs Aulagner from Fujifilm Sonosite company for the logistical support.
Thank you to Mr Thierry Mercier for his confidence in Dynamecho and for allowing all his teachers and students of the EFOM to access training in musculoskeletal ultrasound throughout these 4 years.
If you also want to do or organise a musculoskeletal practical workshop contact us here