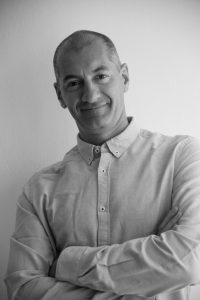 Walter Hemelryck
CEO and founder of Dynamecho
Osteopath DO
Master in physiotherapy
PGCert in musculoskeletal Ultrasound from the University Of East London.
Trainer in musculoskeletal ultrasound imaging .
Referent trainer for Storz Medical – Fujifilm SonoSite – SSMG Medical Department University of Liege  – Parnasse ISEI post graduated course – GECO Orthopaedic Surgeons – MD Medic
Research assistant at the Environmental and Occupational Physiology Laboratory at the Brussels Brabant High School (HE2B)
In charge of the Post Graduate Course of cadaveric dissection and the use of ultrasound in anatomy at the Catholic University of Louvain (UCL)
Lecturer of the anatomical module course at the International University of Health, Exercice & Sports. LUNEX University.