Ultrasound waves in La Rochelle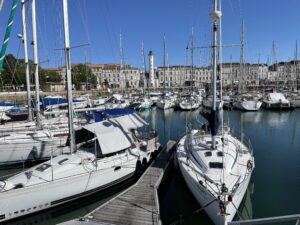 Back from the maritime city of La Rochelle. Prestigious place for the sea lovers whose water plan protected by the islands of Ré, Aix and Oléron, make it an exceptional sailing spot.
The discovery of the old town reveals to the curious who tread the cobblestones of its streets architectural treasures dating from the Renaissance with a sweet mix of medieval houses.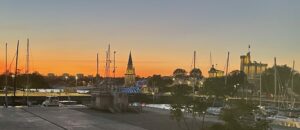 It is in this exceptional context that Dynamecho, in collaboration with the CHEM, came to share with general practitioners from all over France a three-day program, one of which was specifically dedicated to musculoskeletal.
These three days of practical workshops with the logistical support of Sonoscaner and GE Healthcare allowed the participants, for some, to discover the use of ultrasound in clinical practice and for others, to refine their practical skills by applying them to their knowledge.
The next step with our partner from CHEM will be in Reims for an introduction to ultrasound of the musculoskeletal system in general medicine. We are already excited to share a new adventure filled with good ultrasound waves 😉