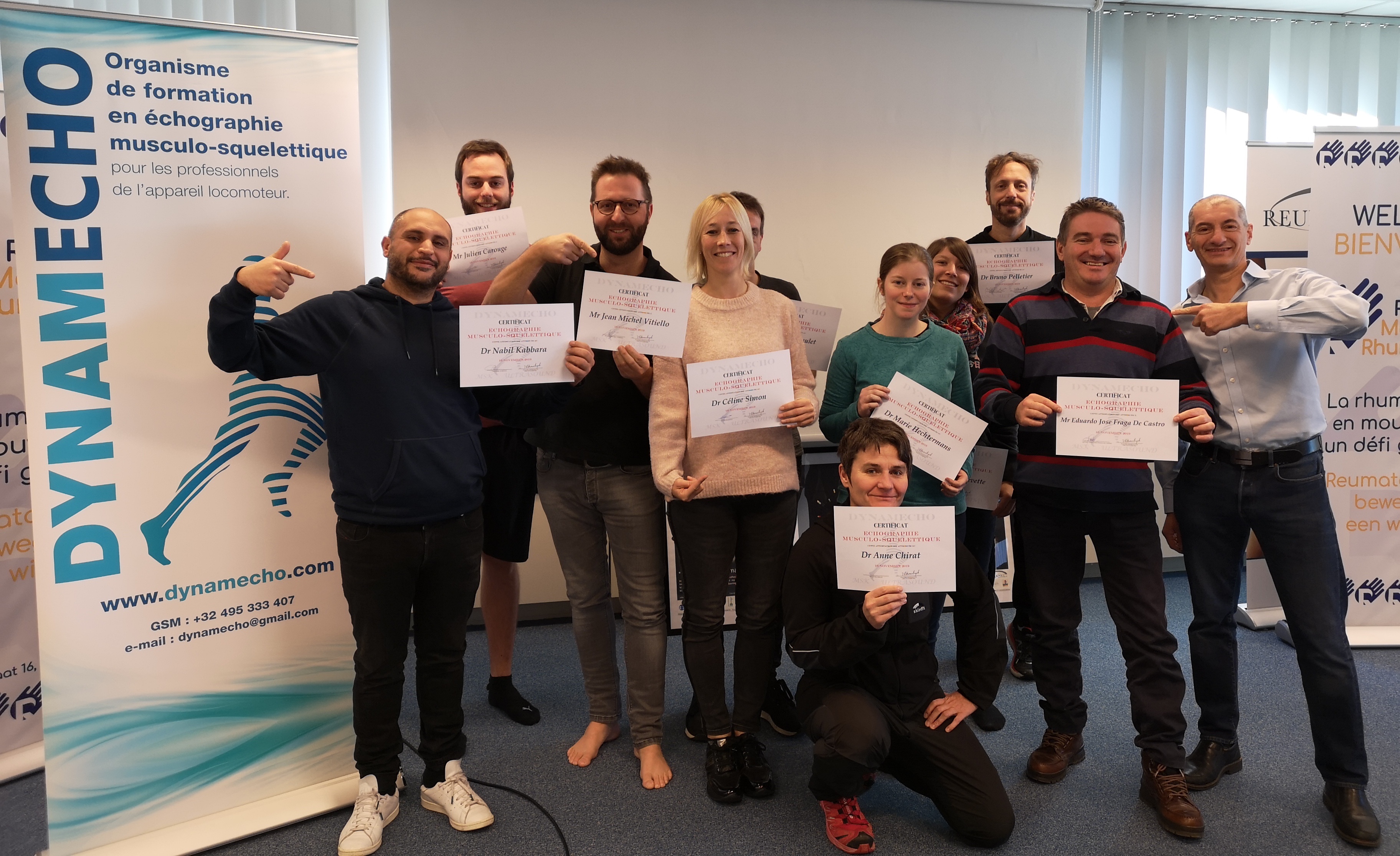 New Certified in Musculoskeletal Ultrasound
Our protagonists returned from their various countries of origin have returned to the ultrasound path for the second part of our basic course with 3 days dedicated to the lower limbs.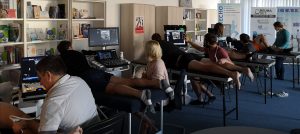 Many of the participants have been able to apply the learning of the first seminar successfully to their patient with great feedback.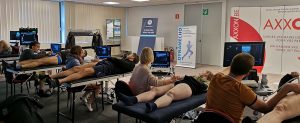 During these 3-days based on practice, participants were immersed in scanning the essential anatomy of the hip, knee, ankle and foot based on the guidelines of radiology.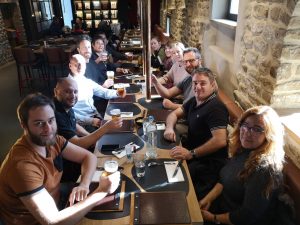 The pleasant moments of relaxation allowed us to exchange and understand the interest of ultrasound for each of our professions and especially its importance at various levels of the care of our patients. All in a relaxed and friendly atmosphere.
The end of the weekend ended smoothly with the traditional photo in the exceptional premises of AXXON and our friends Rheumatologists.
I thank you all for your active participation in the practical workshops.
Many thanks to GE HealthCare – IMT Distribution  for the logistic support and its involvement in Dynamecho's trainings programmes.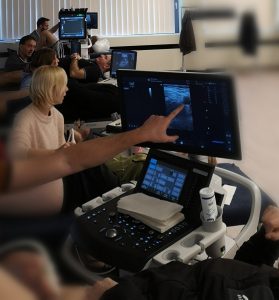 Thanks to Mrs Van Dooren Fabienne General Manager at Axxon Quality in Physiotherapy who behind this huge title is hiding a rare pearl of efficiency and kindness. Thank you Fabienne for your warm welcome and your precious help with Michel as well!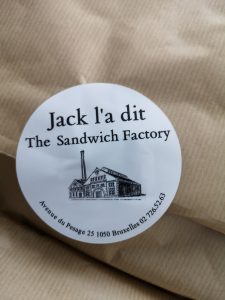 Thanks to the values ​​of rugby … and yes again rugby, because at the times everyone responds absent the rugby guys respond presents. Thank you, Jacques, for the lunch on a Sunday during a long weekend. That said, Jacques is not only a help but he's the owner of a "Sandwich Factory" under the pseudonym of Jack l'a dit with an incredible variety of sandwiches and salads leaving the choice to all tastes with a quality and irreproachable freshness! In short it is a 5 stars quality service recommend for all.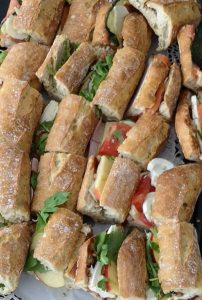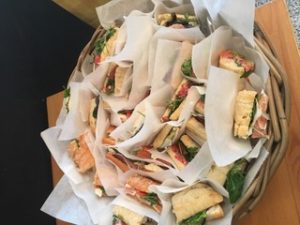 Finally I thank Grégory Vervloet who in the incredible team of my collaborators is simply the man of the match because all this second part would not have happened without him. Many Thanks Greg !