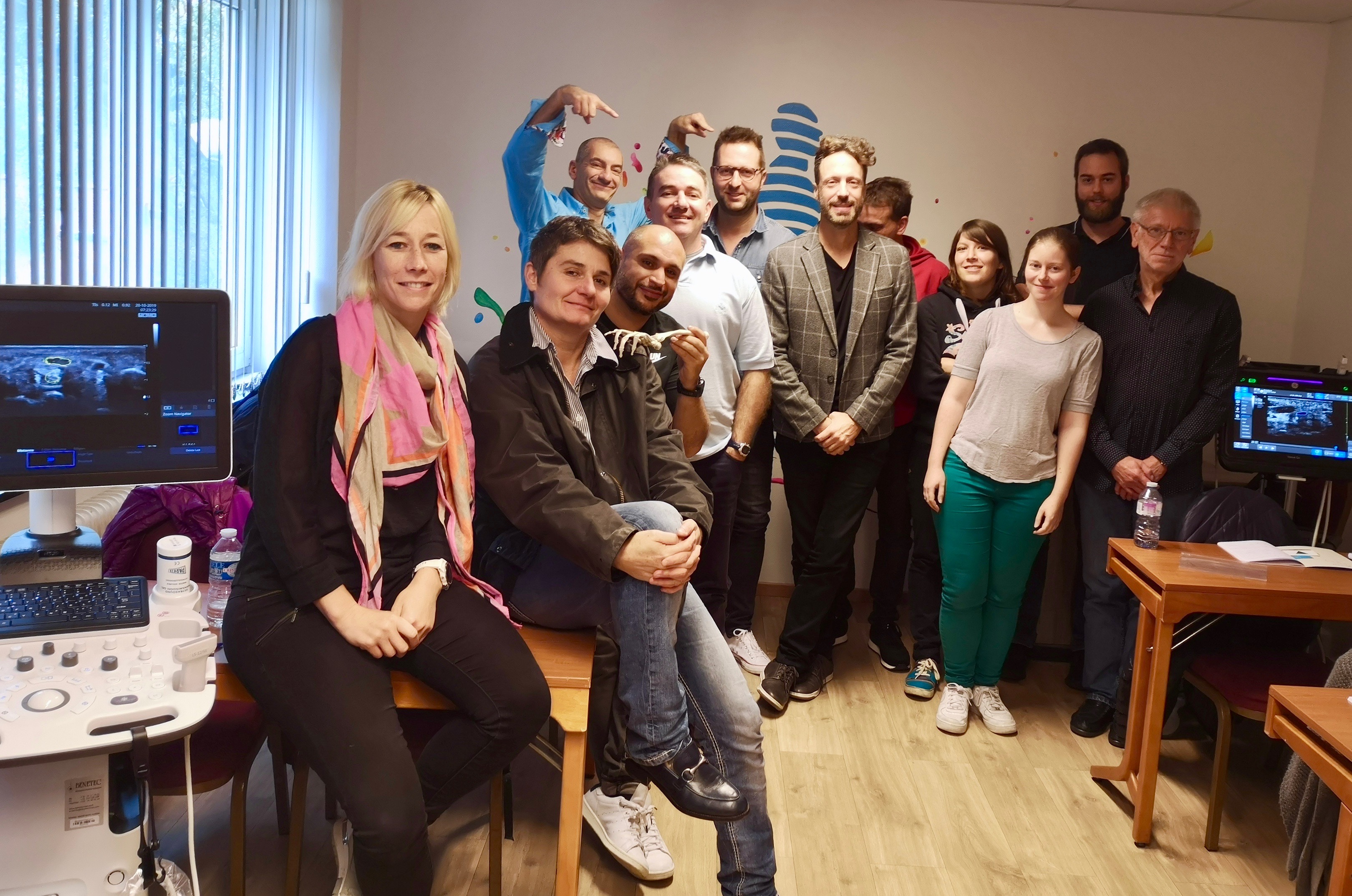 Musculoskeletal ultrasound workshop of the upper limb Module 1 Basic course
Belgium, France, Luxembourg, Portugal, Canada, participants are coming from further and further to attend Dynamecho's workshops. The common point? All have the same desire; want to learn. Of course the mix of professions is the essence of our trainings that allows general practitioners, physiotherapists, sports physicians, osteopaths, surgeons to benefit from the sharing of each other in clinical best practice. Nectar for your devoted trainer!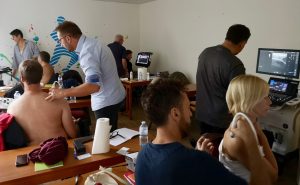 At the program, the use of the probe, the settings of the ultrasound machine and of course the essential anatomical scan of the entire upper limb, based on the guidelines of radiology.
Each of us is looking forward to seeing each other again for the next workshop on the 8-9-10 November 2019 for the second part on the lower limb.
Thank you all for your participation and a special thanks to the companies GE HealthCare – IMT Distribution  – Betetec Samsung –  MDMedic for the logistical support without which these practical workshops would not be possible.
See you all soon to surf the next waves…….