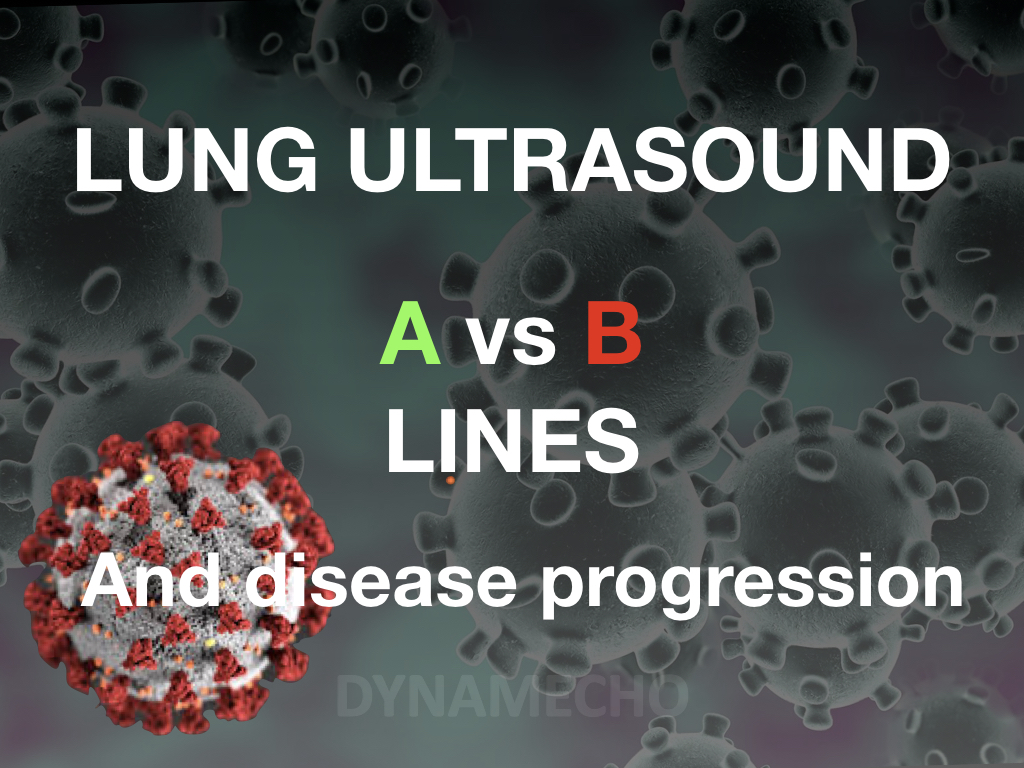 COVID-19 PULMONARY ULTRASOUND
While the world is alert Dynamecho has taken the lead with general practitioners by teaching the basics of lung ultrasound. Indeed, in the midst of a coronavirus epidemic, it is important for the general practitioner to recognise the clinical  signs of a pulmonary infection. Lung ultrasound provides  similar results as a chest CT  and is much better than standard chest X-ray with the advantages of an absence of radiation, the possibility of repeating the examination several times, transportability and providing bedside examination all for a limited cost.
Video available here !
Characteristic findings included the following:
Thickening of the pleural line with pleural line irregularity;

B lines in a variety of patterns including focal, multifocal, and confluent;

Consolidations in a variety of patterns including multifocal small, non-translobar, and translobar with occasional mobile air bronchograms;

Appearance of A lines during recovery phase;

Pleural effusions are uncommon.
Ref: QIAN-YI PENG et al 2020 (Springer Link)
Many thanks to our partner GE Healthcare for their technical and logistical support in these times of crisis and for supporting our primary care physicians who help patients on a daily basis.
Huge thanks to all the general practitioner.