5th promotion of certified in musculoskeletal ultrasound.
6 days of training in an atmosphere always at the top and an exceptional exchange of both professional as well as human. An extraordinary dynamic, motivated and applied group.
A special mention to our colleague Elias came straight from Cameroon, honoring us with his presence.
Icing on the cake, girl made a surprise by organising the lunch, Anne Sophie at the head of the initiative, and this for the pleasure of all 😉
All accompanied by good local liquids.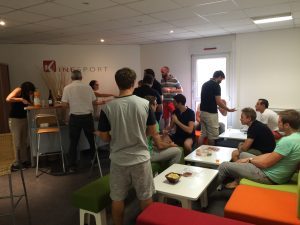 Thank you all for your participation this was a real pleasure and congratulations to all.